statement on the Education Policy Institute's 'Education in England: Annual Report 2020'
This month the Education Policy Institute published the 'Education in England: Annual Report 2020'. It reveals that persistently disadvantaged children (on free school meals >80% of their school life) were on average 22 months behind their more advantaged peers and that this has not improved since 2011. In fact, they go on to say that the gap will never close without systemic change.
This means that if we do not act now, successive generations of children will be failed by an education system that does not serve to 'level up' but instead entrenches inequality.
The Voices Foundation is committed to transforming music education so every child can find their voice. 25,000 children sing regularly in schools each year as a result of our programme delivery. We know that a high-quality music education can be life-changing for children, not just in terms of developing their musicianship but also by supporting their engagement and attainment at school and their wellbeing. We were therefore particularly saddened to read that music is one of the most inegalitarian subjects, with both high disadvantage and participation gaps. The EPI found that disadvantaged pupils are 38% less likely than non-disadvantaged pupils to take Music at GCSE, for example, and, when they do, they score the equivalent of 20 months behind their wealthier peers.
There are also grave concerns that the Covid-19 pandemic, and subsequent lockdown and school closures, will have worsened disadvantage gaps. That is why we must ensure that children receive a truly broad and balanced curriculum when they return next week, and why we will be working to support schools across England to deliver engaging, accessible and inspiring singing programmes.
During our new strategy period (2020-23) we will be undertaking research to deepen our understanding of our impact for children experiencing disadvantage so that we can better target our interventions. We will continue to work side by side with teachers in school and will provide a range of digital tools to support musical learning both at school and at home. We will also champion the role that music can play in supporting every child, no matter what their background or ability, in developing the skills they need to thrive.
Our Interim Chief Executive, Jennifer Coleman-Peers, said "Music education charities must work together to bring about the systemic change needed to address the gap in music education in our schools. Wealth should not be a determinant of success in our society. We must act now to ensure that every child is able to develop their musicianship and experience the joy that it can bring."
To find out more, sign up to our mailing list and join us as we work to bring about the systemic change that is needed to ensure every child can find their voice through the power of singing.
More from Voices Foundation...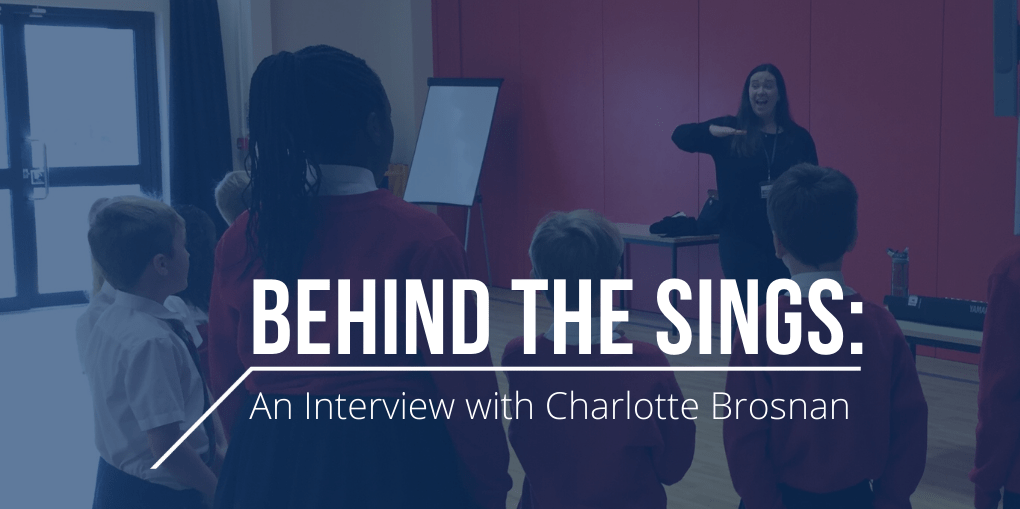 "To go from...not being able to answer a question in front of a teacher to being able to sing a solo in front of the whole school was remarkable. Just seeing how our work changes children and the teachers is amazing."
"Before joining the Voices Foundation, I had not fully understood how something as seemingly simple as singing can be such a remarkable agent of change"