Music Access Fund: Making Music Education Accessible for all
---
Jennifer Coleman Peers, Interim CEO
For 12 days from Friday 4th December to Wednesday 16th December all donations to the Voices Foundation #MusicMakesChristmas challenge will be generously doubled by a charitable Trust (up to £25,000) to enable us to establish a new Music Access Fund.
---
Since I joined Voices Foundation, I have been blown away by the impact our singing programmes have for the schools, teachers and children who take part. It is heart breaking each time we have to turn someone away because they can't afford the cost of delivery and we don't have funding available to help, which is why we're launching a new Music Access Fund so that cost is never a barrier for those who most need our support.
The Need
---
Sadly, many children and young people will not have the chance to sing this Christmas, with Covid-19 restrictions forcing the cancellation of carol concerts and Christmas parties. Music education in schools is facing an "unprecedented crisis" as a result of the pandemic, with singing, instrumental lessons and extracurricular activities all badly hit according to 'The Heart of the School is Missing' report from the Incorporated Society of Musicians (ISM). More than two-thirds (68%) of primary school teachers and more than a third (39%) of secondary school teachers report a reduction in music provision as a direct result of the pandemic. Most worryingly for us is the finding that singing has ended in more than a third (38%) of primary schools.
Whilst the Covid-19 pandemic has led to this current crisis, there have been underlying challenges for many years. Access to creative learning in schools has been significantly reduced through budget cuts, a renewed focus on STEM subjects and attainment pressures. In October the government announced it was cutting all teaching bursaries (non-repayable government grants) for arts subjects in England from 2021. This will only exacerbate the lack of musical expertise in schools. Most teachers and school leaders do not have a musical background and even those with an enthusiasm for music often lack the skills, confidence or self-belief in their musical abilities to sing with their pupils. 
This matters because music education can be transformative for children and young people. Studies have shown that music participation can increase cognitive development, support confidence and wellbeing and improve academic outcomes. Singing is universal and accessible, so is the ideal route in to musical development. (Fascinatingly, studies have found that Nobel Prize-winning scientists are about 25 times more likely to sing than their non-prize-winning peers.) Singing is also a wonderful way to support school culture and build community engagement. It is therefore a tragedy that so many children are missing out.
The Impact
---
If Voices Foundation is to achieve our vision of transforming music education then we must ensure we can create change for every child in every school, no matter their background or ability, and we cannot allow finance to be a barrier. For schools struggling to find the finances to engage with a Voices Foundation programme we have always made every effort to secure funding from generous supporters. Kingfisher Primary was one of the few schools we were able to successfully fundraise on behalf of in 2020:
"Thank you so much for the funding you have provided to keep Kingfisher and The Voices Foundation singing in unison. Last year, we began an amazing journey with the Voices Foundation which instilled confidence in staff, smiles on the faces of our children and a buzz in the air. In these unprecedented times, the power of hearing voices come together in song is increasingly important for all of us and we are excited to be able to build on the work we have already done to enable us to continue to sing with passion and skill and go from strength to strength." 
– Sara Gascoigne, Head of School, Kingfisher Primary
We are proud to have been able to help Kingfisher Primary to continue singing. However, demand for financial support is increasing and due to limited capacity and time we inevitably have to turn some schools away.
The Fund
---
Our new Music Access Fund aims to ensure we always have funding available to work with those teachers and schools in greatest need of our support. We are launching the Fund via our #MusicMakesChristmas challenge this year but intend to grow it into an annual fund that will champion several initiatives to bring singing programmes to more children and young people where cost might otherwise be a barrier. Initiatives will include:
School support – Matched funding for schools working with pupils facing disadvantage who cannot afford the full cost of one of our long-term strategic programmes.
Virtual Singing Assemblies – free singing workshops on YouTube that can be accessed by families and teachers alike to support learning in the classroom and at home.
Training bursaries – free or discounted places on our training courses for educators.
To kick start this fund we're trying to raise £25,000 to unlock £25,000 of matched funding from a generous Charitable Trust. Every pound donated through the campaign will therefore be doubled, meaning the impact for children is also doubled – a little bit of Christmas magic. We are about halfway to reaching our goal, will you help us to reach our target?
Donate now and then every time you sing along to your favourite Christmas tune this year you can feel good knowing that you've unlocked singing for a child out there who just needed a little help to find their voice.
More from Voices Foundation...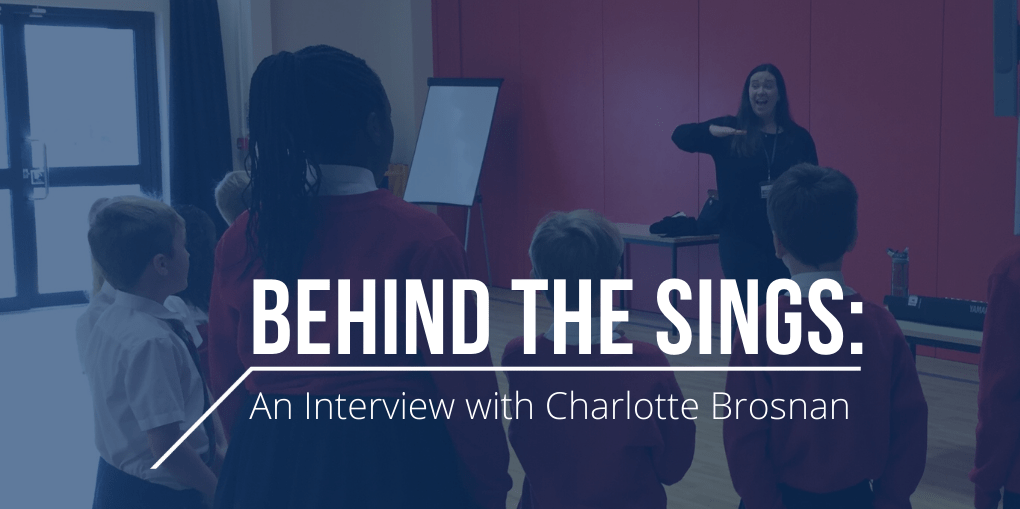 "To go from...not being able to answer a question in front of a teacher to being able to sing a solo in front of the whole school was remarkable. Just seeing how our work changes children and the teachers is amazing."
"Before joining the Voices Foundation, I had not fully understood how something as seemingly simple as singing can be such a remarkable agent of change"