Our commitment to anti-racist practice, diversity and inclusivity
The events of 2020 have caused many organisations to consider their practices in light of the Black Lives Matter movement and to question whether they truly operate in an anti-racist way. Voices Foundation is no different. We have spent the past few months reflecting on our operations, delivery model, culture and resources and have identified a number of areas where we could do more to live up to our aspiration of being an inclusive and accessible charity. We wanted to share two steps we have taken on our journey towards becoming actively anti-racist – our Inside Music Song Bank repertoire review and our participation in the I'M IN Campaign – but we know that this is only just the beginning. We will continue to ask ourselves uncomfortable questions at both staff and Board level and will continue to seek to learn from the insight, expertise, lived experience and best practice of others.
The Inside Music Song Bank
Voices Foundation's Inside Music Song Bank (IMSB) is a digital resource for teachers, designed to bring our award-winning Inside Music books to life. We're excited for the live release of the site, as we believe it will be a very useful digital tool for teachers to continue engaging and inspiring their classes through song, especially while we maintain social distancing for the foreseeable future. We think it will be a great complement to our other digital offers too. Read more about the launch of IMSB here.
Reviewing Our Repertoire
The Inside Music Song Bank contains nearly 100 songs, rhymes and listening tracks to explore. In addition to finalising the build of the IMSB, we completed an in-depth repertoire review led by our volunteer Joseph Hancock. We recognise that racism can be pervasive and ingrained in the cultural history of music, so we have a responsibility to our children to dissect the content we teach them to dispel and/or clearly highlight any troubling links. The review highlighted 14 songs that had questionable provenance, either because the songs themselves had racist connotations or because the composers were known to have antisemitic views.
We contacted various leading organisations that tackle racism and antisemitism and sought their feedback on the best course of action to take regarding these songs. With their help, we were able to more generally learn about the attitudes towards racist and antisemitic links to music from the experts working to build an awareness of these prejudices in society, as well as hear their specific thoughts on our songs. A lot of the feedback commented on the importance of acknowledging that the songs in question have a history in racist and antisemitic contexts and/or were written by composers that held these views, but that the majority of the songs themselves don't hold or weren't originally created with racist or antisemitic intent. We were told that it was important to state any troubling history connected to these songs, but not to dismiss them altogether if they weren't written as or don't in their isolated practice seek to be racist or antisemitic.
"If we removed all songs from society that were written by people who may have had offensive views we'd be in trouble. A serious dearth of some classic songs. The point is – were those songs written to spread that offensive message – or were they simply good songs written by people with less than great views. I think most of your songs fall into that latter category."
– Show Racism the Red Card
The feedback we received suggested providing explanatory texts to be explicit about any discriminatory connections and instructed us on which songs to remove should they contain any racist or antisemitic intent at all. With the support of these organisations, we have decided to include 13 of the 14 songs in the final IMSB. The song we chose to omit from the site is the well-known, but troubling 'Jump Jim Joe'. It is now clear that this song was derived from one originally titled 'Jump Jim Crow'. This song grew directly out of the racist laws and policies that followed the American Civil War. To quote Dr Jaqueline Kelly-McHale, who wrote about the troubling history of this tune in 2018:
"Jump Jim Crow" is an example of appropriation that makes people invisible" ..."If we want to categorize something as part of a canon, then we must justify its inclusion based on the entirety of the song and not exclude aspects that may be difficult to address or based on our ignorance; otherwise, we become complicit"
– (Kelly-McHale, 2018)
We recommend Dr Kelly-McHale's article: "Equity in Music Education: Exclusionary Practices in Music Education" for a more detailed analysis of this song and further exclusionary practices in music education. As for the 13 songs we decided to keep in the IMSB, each of these songs will include additional clarification to address any concerning links.
We'll have access to I'M IN's online tool, which has been designed to specifically examine diversity and inclusion in the music industry. We'll assess our strengths and weaknesses in relation to our organisational motivation towards diversity and inclusion, as well as how leadership and accountability, and organisational culture contributes to these factors. After we submit our assessment via the online tool, we will be provided with a report and a workshop with an I'M IN diversity and inclusion advisor, both of which will help us identify the actions we need to take in prioritising diversity and inclusion as an organisation. We're fortunate to have access to a campaign determined to guide us towards better practice and we look forward to sharing the outcomes with you in due course. Read more about the I'M IN Campaign here.
Looking Ahead
We felt it was important to be open and share how we've been trying to better ourselves as an organisation when it comes to tackling racism and diversity. We definitely see this as just the 'first step' in an ongoing journey in becoming more diverse, inclusive, and actively anti-racist. We welcome feedback and encourage you to get in touch if you think there's something we need to address or consider. Our passion is using the power of song to bring people together and change children's lives. We want to ensure that all of our work is genuinely inclusive and only seeks to lift all of our communities higher.
---
More from Voices Foundation...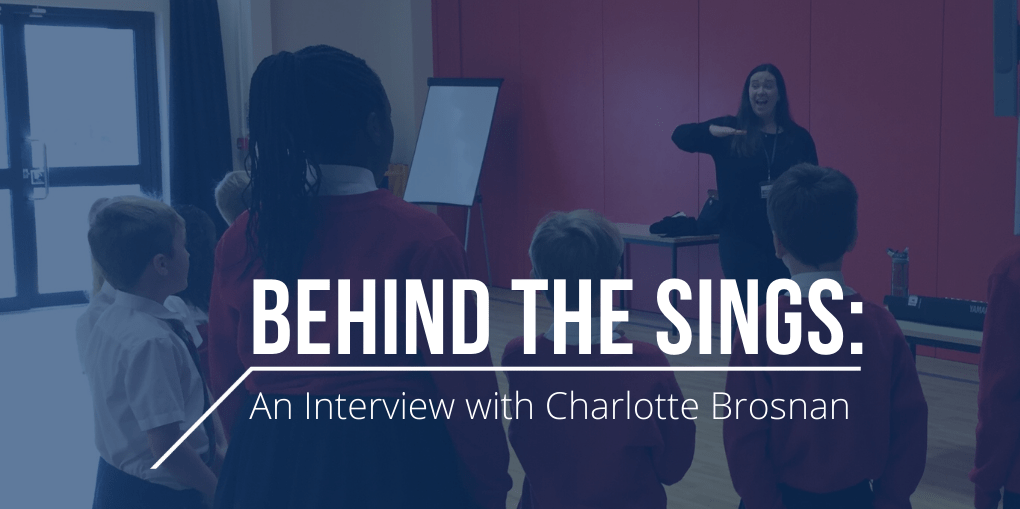 "To go from...not being able to answer a question in front of a teacher to being able to sing a solo in front of the whole school was remarkable. Just seeing how our work changes children and the teachers is amazing."
"Before joining the Voices Foundation, I had not fully understood how something as seemingly simple as singing can be such a remarkable agent of change"