My first 100 Days
Interim CEO, Jennifer Coleman-Peers shares her experience on leadership during a crisis.
When I accepted the role of Interim Chief Executive of the Voices Foundation back in January, I had no idea that a pandemic would shape my first 100 days in post. As I reach that milestone, and as the academic year draws to a close it feels like a good moment to reflect on everything we have achieved so far and to look ahead to the challenges and opportunities in the months to come.
So, as I look back over what has been one of the busiest periods of my career, here are my four key takeaways:
1. Singing is a remarkable agent of change
---
I have always had a passion for music and singing (although Grade 1 piano was as far as I got with any formal training!) but I have been truly inspired by the impact that a high-quality music education can make. Recent evaluation with Birmingham City University found direct links between Voices Foundation programmes and young people's educational and academic outcomes, with one Headteacher commenting, "The impact of the programme has been nothing short of transformational, confirmed by an increase in Year 6 SATs results from 31% combined (reading, writing and Maths) to 64% combined."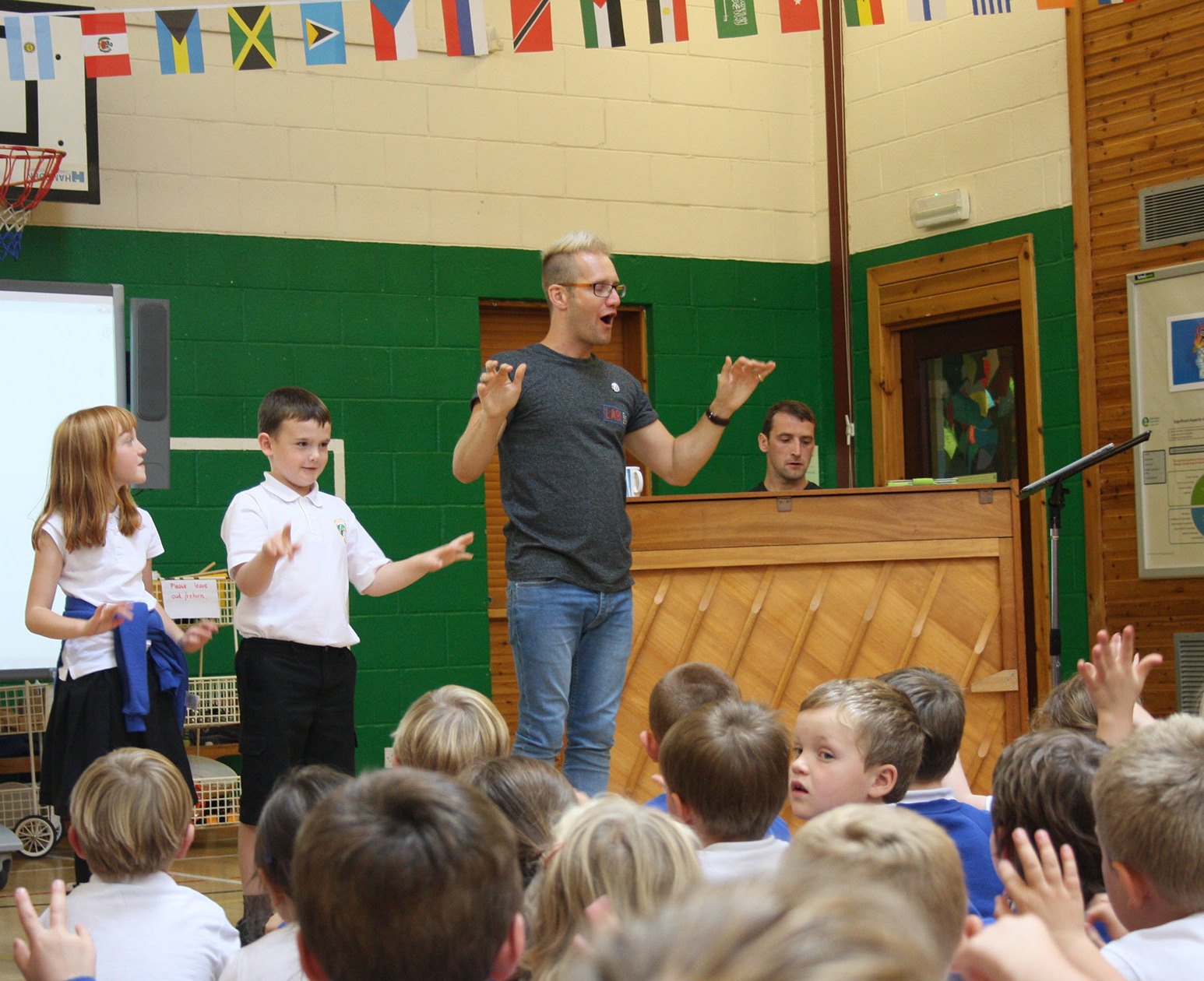 Birmingham City University also found positive benefits in children's personal wellbeing and social skills; my favourite quote on this came recently from Faith (Y6), "Singing has really helped to boost my confidence. Before, I was really shy and quiet but now, I feel more comfortable with myself."
Importantly the evaluation also confirmed that Voices Foundation programmes achieve whole school improvement, with one teacher commenting that "Attendance across the school is dramatically improved and families are more interested in sending their children to our school. We have also overhauled our own teacher observation strategy to include the unique in-class learning interventions and observations used in VF programmes."
Before joining the Voices Foundation, I had not fully understood how something as seemingly simple as singing can be such a remarkable agent of change.
2. You need a good team in a crisis
---
I am grateful that I had the opportunity to meet our small office team back in March because my official start date fell after lockdown, so since then everything has been via Zoom. Not only has the working environment changed but our entire delivery model was turned on its head as we switched from face to face delivery in school to remote support online.
There are many points over the past few weeks where things could have unravelled, as financial pressures, the weight of new tasks and responsibilities, and the personal challenges everyone was experiencing due to the pandemic took their toll, but the team's willingness to adapt, to be creative and to support one another has kept us on track. I have been so impressed by their passion, determination and good humour and that of our Artist Practitioners.
I have had the pleasure of working with many great colleagues over the years, but never have I been more grateful for a good team as during this crisis. I look forward to working with them over the months ahead, no matter what else this crisis might throw at us.
3. It's important to maintain the long view
---
When things go wrong it's tempting to make knee jerk reactions. We have worked to actively avoid that. When I joined the charity, a lot of work had already been put into developing a new three-year strategy. We could have decided to put that strategy on ice while we dealt with the immediate effects of the pandemic, but instead we continued to develop our thinking, agreeing a new strategy with our Board in parallel with implementing our crisis response.
As we start to emerge from the immediate impacts of the pandemic this means that the whole team has clarity on what we are trying to achieve and how we are working together to get there. It may take us longer and we may have to make some difficult decisions along the way, but that clarity of focus will make everything that follows that much easier to handle.
I'm sure there were times when we were in the thick of things that our team wished we could just hit the pause button but maintaining the long view will ultimately mean we help more children than if we had just kept our eyes on our feet.
4. Move fast and change things
---
The classic Silicon Valley era of 'move fast and break things' might be over, but I think 'move fast and change things' could be a suitable mantra for the Covid-19 era. Developing digital assets and resources had been on the radar at the Voices Foundation for some time, but the pandemic was the catalyst for these plans being escalated. We have discovered that we can quickly bring new content to market that we can then learn from and iterate to achieve greater impact.
The content on our YouTube channel has had great feedback and will continue to grow in the months ahead. The Learning Management System we implemented to ensure we could continue supporting teachers' CPDL during lockdown will now be a regular fixture of our programmes to enable us to provide agile and flexible support. Most importantly, the culture of problem-solving, testing and learning is here to stay.
Whilst there are things from this period that I might look back on with regret (my slow countryside broadband being one!), moving fast and changing things way will not be one of them.
---
Nothing could have prepared me for my first 100 days – it really felt like being thrown in at the deep end – but I have loved every minute of it. And just think, if this is what we can achieve as the greatest crisis for a generation unfolded, imagine what we can achieve for children in the next 100 days!
Voices Foundation's #VFVirtualSing series on YouTube has recieved over 15,000 views since it's launch in March of 2020.
Subscribe to our channel to check out how we've kept singing accessible during the pandemic.