Voices Foundation Taster Workshop:
Become A Singing School
Thursday 19th November, 2020 4:00
---
Reserve your Free Space
Voices Foundation is committed to ensuring that every child is able to find their voice through the power of singing.
---
Through this digital workshop, we are keen to support school leaders, classroom teachers, and music specialists to learn how to introduce singing into their teaching or make improvements to how they deliver singing currently.
We hope to inspire the confidence to engage your pupils in singing, with an understanding of how important singing is to wellbeing, key to skill development and vital to keep central to the school timetable during this uncertain time.
What's Included?
This 40-minute interactive workshop, will include an introduction to Voices Foundation, two live sessions, and an opportunity for Q&A with specialist VF Practitioners.
---
Why Voices Foundation? 
Hear from Head of Engagement, Hannah Keville on how Voices Foundation partners with schools to support teachers
---
Musicianship Introduction
VF Musicianship Practitioner Sally Cathcart will show how simple songs can be used to engage and focus children's attention while supporting other skills development.
---
Choral Introduction
VF Choral Practitioner Charles MacDougall will demonstrate the most simple method for teaching a song, as well as the preparation you can do to teach a song efficiently and effectively to your pupils.
---
Q&A 
Attendees' questions will be answered live by practitioners at the end of the workshop


We hope you'll Join us!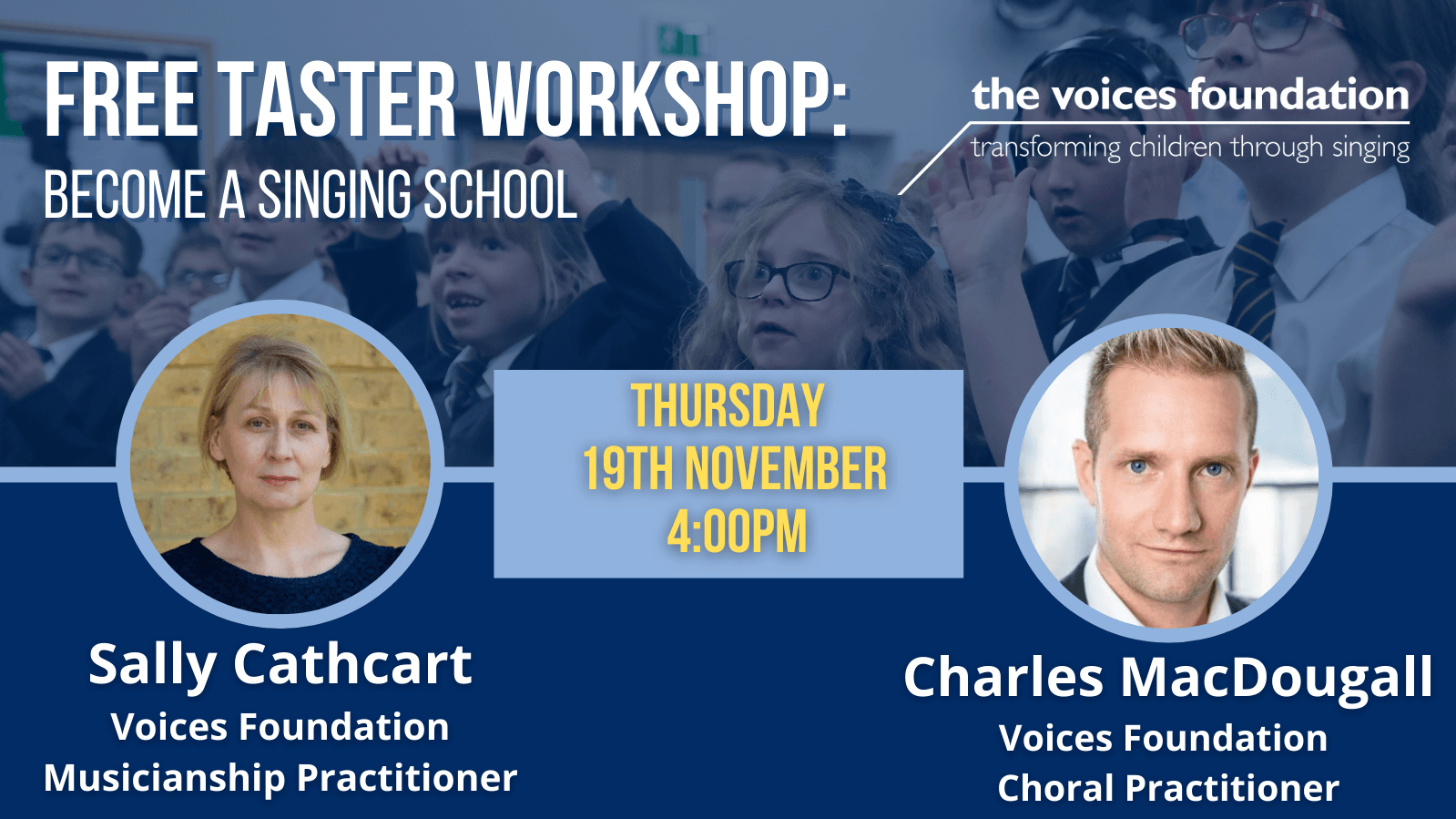 Reserve your Free Space